The male neck tie, a classic go-to present which we have all probably given at one time or another. A useful and sometimes much-needed gift, but exciting for the recipient? Not usually. Mens ties sit with socks on the gift exhilaration levels at Christmas and birthdays, and let's not even think about the novelty tie…
But all is not lost, there are some really classy ties on the market if you know where to look. Have a look at these options for your man and give him a pleasant present surprise.
---
1. Polar Bear Tie
Animal patterns are in vogue this year (think repeating tropical flamingoes). You can give the concept a more masculine, wintery feel with this smart polar bear tie. The white bears aren't too overpowering whilst remaining playful.
USA: https://amzn.to/2nUvaON UK: https://amzn.to/2oAPTb1
---
2. Textured Knitted Tie
For the ultimate contemporary look, go for this knitted skinny tie. A very simple way to revitalise an existing suit or alternatively pair it with a patterned shirt.
USA: https://amzn.to/2oBO91j UK: https://amzn.to/2osPG9B
---
3. Personalized Striped Tie
You can add your male friend or relative's initials to this smart stripy tie.
Unlike other monogrammed ties for men, the monogram itself is very subtle and looks like branding. So, he can pretend he designed it himself.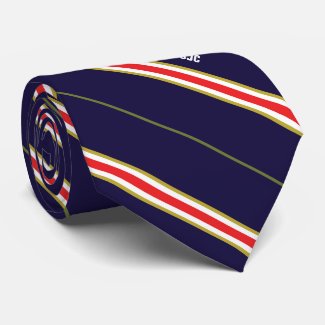 USA: https://www.zazzle.com/z/pwssw UK: https://www.zazzle.co.uk/z/pws4p
---
4. Classic Silk Tie
If you don't see the man in question in smart attire or know his taste, you can't go too far wrong with a block color silk tie.
It goes with most suit and shirt combinations and is a safe choice for you style-wise. It's also likely to be a safe choice for him at up-coming events.
USA: https://amzn.to/2nPTrFQ UK: https://amzn.to/2nU8bU0
---
5. Modern Tartan
Want a sophisticated twist on a traditional tartan tie? Go for this champ.
A classic color combination with an up-to-date pattern makes this a flexible tie that can be worn for many different occasions.
USA: https://amzn.to/2n3NXay UK: https://amzn.to/2n65te6
---
6. Floral Tie
This has to be my favorite tie in the list. I love the elegant fashionable-yet-subtle pattern and color combination.
Orange can sometimes look a bit garish, but it triumphs here and makes an attractive tie that is floral without being too feminine.
USA & UK: https://amzn.to/2mVb1s7
---
7. On-trend Geometric Tie
Geometric patterns are very fashionable currently in the home and on clothing, and understandably so. This striking silver tie, cufflinks and pocket square set makes this a great complete gift for him.
USA: https://amzn.to/2n2tnXW UK: https://amzn.to/2nNhBRw
---
8. Holiday Tie
This fun, arty and stylish silk tie would be a happy addition to anyone's holiday packing list. It is a playful yet smart way to brighten up a staple white or blue shirt and would make an excellent and rather exciting gift.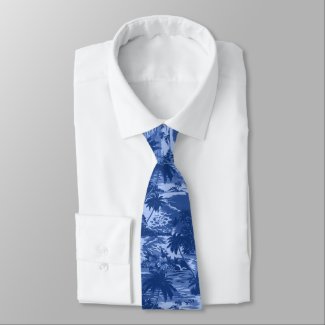 USA: https://bit.ly/2n6gFaF UK: https://bit.ly/2nUoCzK
---
9. Subtle Patterned Tie
This tie has a tasteful pattern which could be worn with multiple different suits and occasions, and the warm rich color would certainly brighten up those greys and navys too.
A fabulous all rounder.
USA & UK: https://amzn.to/2nT2Axi
---
10. For those who don't do mens ties
Finally, this tongue in cheek option is for men who are never seen in anything other than a t-shirt. The cool pixelated design means he won't mind wearing this one.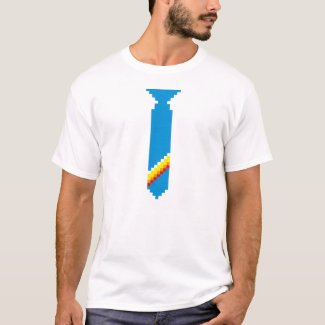 USA: https://www.zazzle.com/z/pwsy3    UK: https://www.zazzle.co.uk/z/pwsyr
---
If you have any suggestions for ties for men, please either post a comment below or get in touch.