Fun, cool or personalized coffee mugs for him are great presents for all sorts of men. A show-stopping mug is a gift that can be given as a stocking filler to male relatives, thank you to a teacher, comforting get well soon present, Father's Day gift, or to say goodbye to a work colleague.
A personalized mug is also a great choice for use in an office, where mugs are frequently lost or used by others. Let's face it, a co-worker is less likely to want to use or steal a mug with someone else's name on!
Sorting through the many coffee mugs online to find the best available can be a bit overwhelming, so I've compiled a list of ones to consider when making your purchase.
---
1. Cool Mustached Coffee Mug
A great secret santa present for the mustachioed hipster, this mug is a smart idea with a sleek shape too. The mustache is fashioned into an English Gent 'up' style on one side and an American Handlebar 'down' style on the other. So also a good one for aspiring Salvador Dalís.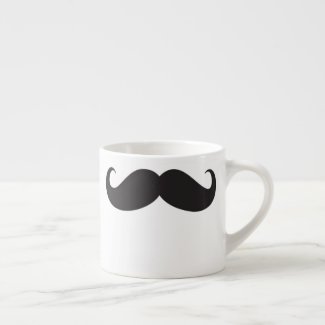 USA: https://www.zazzle.com/z/phimx UK: https://www.zazzle.co.uk/z/pvx5c
---
2. Awesome Build-on Brick Coffee Mug
Resembling a famous brand which lost its patent not too long ago, and appealing to the inner child in us all, could a coffee mug be any more fun or multifunctional? It's worth noting though that the small parts mean this should not be around children younger than three years old.
Build-on Brick Mug
USA: https://amzn.to/32TBzt9 UK: https://amzn.to/2Njpz0j

---
3. Best. Dad. Ever. Coffee Mug
Love the personal photos, the fun, modern design and direct messaging on this mug – it's really accomplished for an 'upload your image' product. It's bound to make a father smile time and again when used.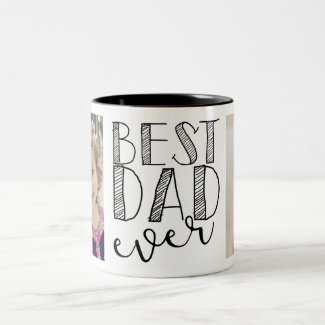 USA: https://www.zazzle.com/z/phirf UK: https://www.zazzle.co.uk/z/pvx9o
---
4. 60th Birthday Coffee Mug
Witty and topical, this mug has a fresh spin on all the Donald Trump jokes that have been lately going around, whatever your political leaning.
Perhaps this is America's answer to the hugely popular British 'Keep Calm and Carry On' design revival a few years ago. An excellent choice for a 60-year-old man who follows politics.
USA: https://amzn.to/34Plbvq UK: https://amzn.to/2QbJ4dm
---
5. Rudyard Kipling's "If—" Poem Coffee Mug
A beautifully presented and inspirational mug with the words from Jungle Book author Kipling's most famous poem "If—".
A thoughtful and hopefully motivating gift for a man studying for exams or indeed a poetry fan.
USA: https://www.zazzle.com/z/phi5p UK: https://www.zazzle.co.uk/z/pvxns
---
6. Personalized Iguana Coffee Mug
Watch out, there's a cheeky iguana about! This masculine, modern but jovial coffee mug has a fun message and is personlized with the recipient's name. Ideal for someone whose mug constantly disappears in the office!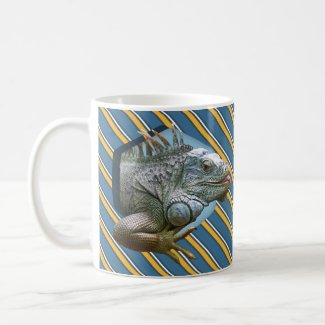 USA: https://www.zazzle.com/z/pvxnp UK: https://www.zazzle.co.uk/z/pvxnd
---
7. Cupa Joe Coffee Mug
A very slick and striking novelty 'mug' that will definitely be a talking point for your recipient. People will wonder where the miniture coffee maker is hiding…
USA only: https://amzn.to/2O3LjMV
---
8. "This Looks Like A Job for…" Coffee Mug
This visually appealing and fun coffee mug would delight a young man who you consider to be Superman! It would be handy in an office, university or the home.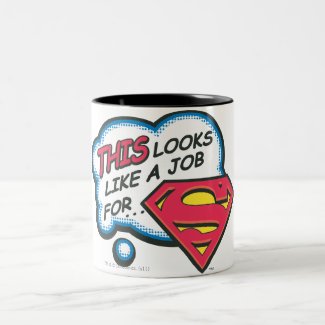 USA: https://www.zazzle.com/z/phi9i UK: https://www.zazzle.co.uk/z/pvwhj
---
9. Gone Fishin' Coffee Mug
Well, you can be sure the recipient of this present is not already going to have this unusual coffee mug! A fun gift for a fishing enthusiast – as the designers put it, good things come to those who bait.
USA: https://amzn.to/34Pnu1y UK: https://amzn.to/34NGhdo
---
10. Bald Ninja Coffee Mug
Granted, this is mug that definitely suits a particular set of characteristics (bald, ninja-like-specialisms), however it's executed superbly.
If you have a hairless coding genius in your office, bag this for him.
USA: https://www.zazzle.com/z/phim5 UK: https://www.zazzle.co.uk/z/pvwhp
---
If you have any suggestions for coffee mugs for men, please either post a comment below or get in touch.